Human kinetics student Shayla Mclean and a local orthotic company were a perfect match through Co-op Education.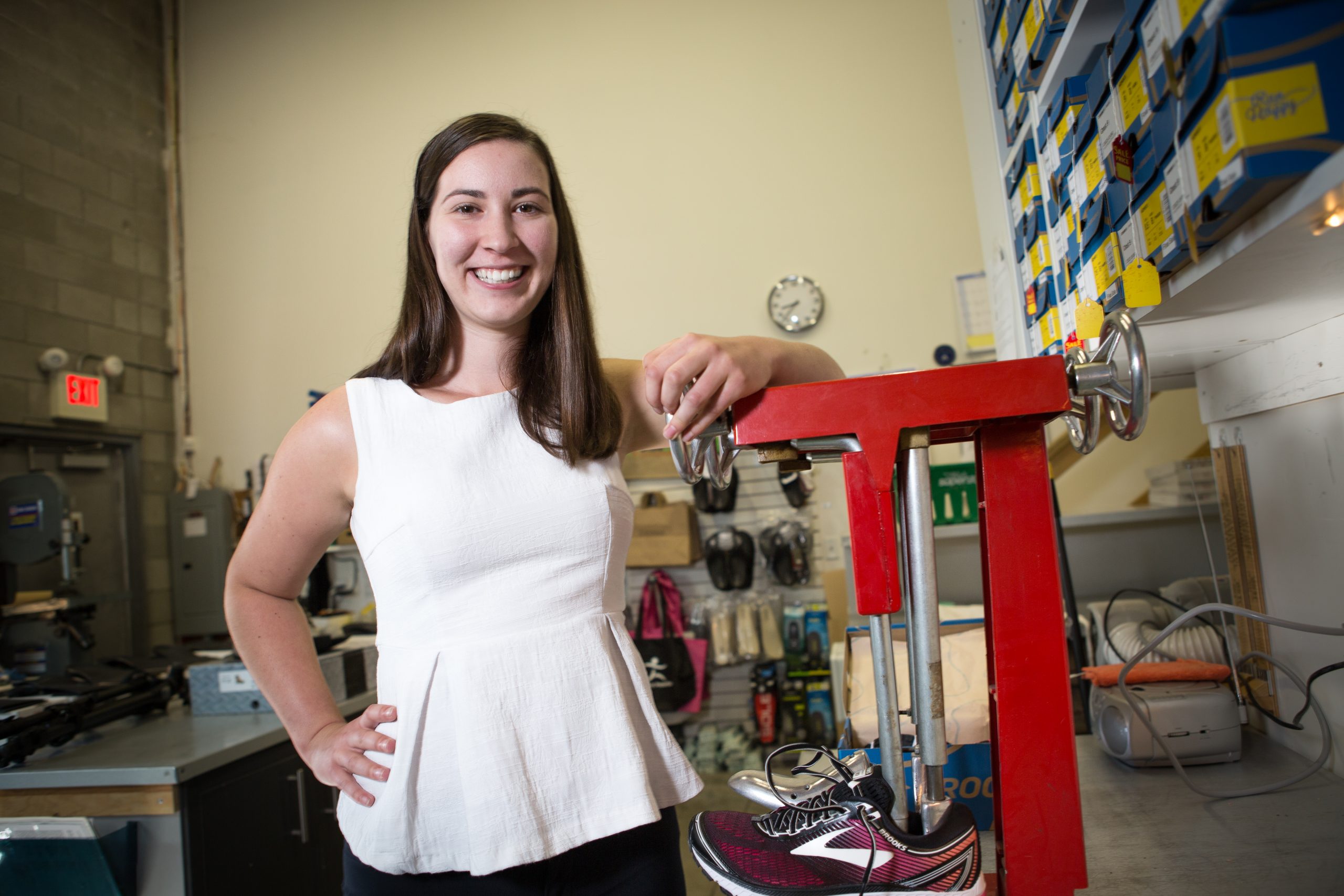 Why wait for graduation to start exploring your career options? That is what Shayla McLean thought when she first heard about Co-op Education at UBC Okanagan.
McLean, a native of Campbell River, used Co-op Education to investigate future possibilities, and has found the experience to be an important career exploration tool.
"I saw it as an opportunity to apply my learning out in the field and get a taste for what life will be like after I have earned my degree," says McLean. "It has turned out to be a great way for me to reinforce a lot the main lessons I've been learning so far."
After being accepted into Co-op Education, McLean was assigned to Orthoquest Pedorthics and Rehabilitation Inc., a local multidisciplinary clinic. The company specializes in custom foot orthotics, which are made right on-site in a fabrication facility behind the storefront.
"It's very exciting to see the whole process from the initial appointment to the fabrication of the orthotic, to seeing the results the clients have while using the orthotics," she says.
"One of the biggest challenges that we face as business owners is finding the right people. The people are what make the business, so finding not only well-educated employees but also employees that are enthusiastic team members and promote our values as a company is a central focus."
In her position, McLean worked with clients, fitting them with supportive footwear and orthotic braces. She also participated as a kinesiologist-in-training, job shadowing her coworkers.
"Shayla is very knowledgeable, she's great with people. She's been wonderful in learning things quickly, jumping in and helping whenever she's needed, and very eager to learn as well," says Dallien MacMillan.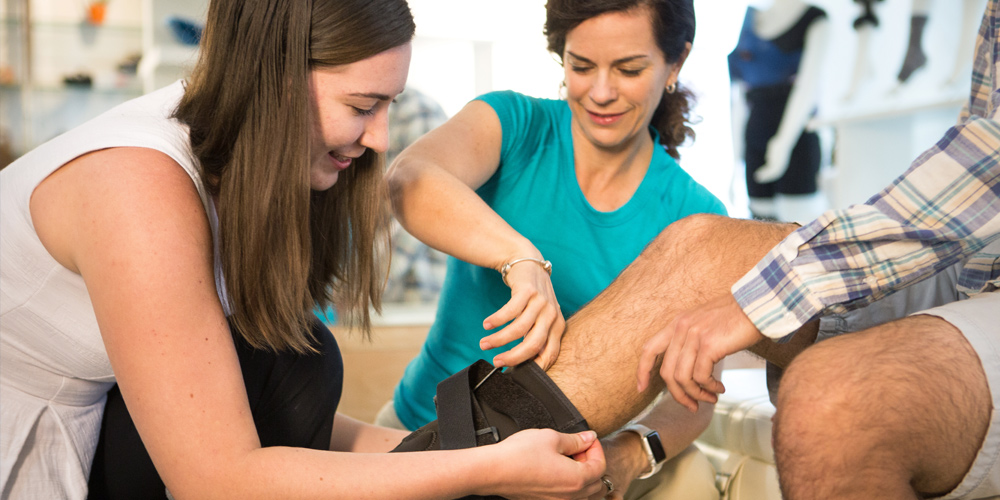 For Shayla, the experience has confirmed that all of those hours studying have been worthwhile, as she finishes preparing for a career that is sure to make an impact.
"It's been so rewarding to see the changes that this role can have in people's lives. It's the simple things like fitting a customer with a supportive shoe for the first time and seeing how much of a reaction they get from that, and how much easier they find it to walk."
As for Dallien MacMillan, Co-op Education provided her company with an important team member and valuable connections with McLean and the University.
"Fresh eyes can bring a lot to a business. Shayla brings with her some great skills, and we find that a lot of the younger students are up-to-date with the latest skills. Having a new staff member can also change our team dynamics in a positive way, so it's been great to have her join us."
For more information on Co-op, visit coop.ok.ubc.ca. Interested in hiring a Co-op student? Visit coop.ok.ubc.ca/partners.