Top Five Reasons to Hire a UBC Okanagan Co-op Student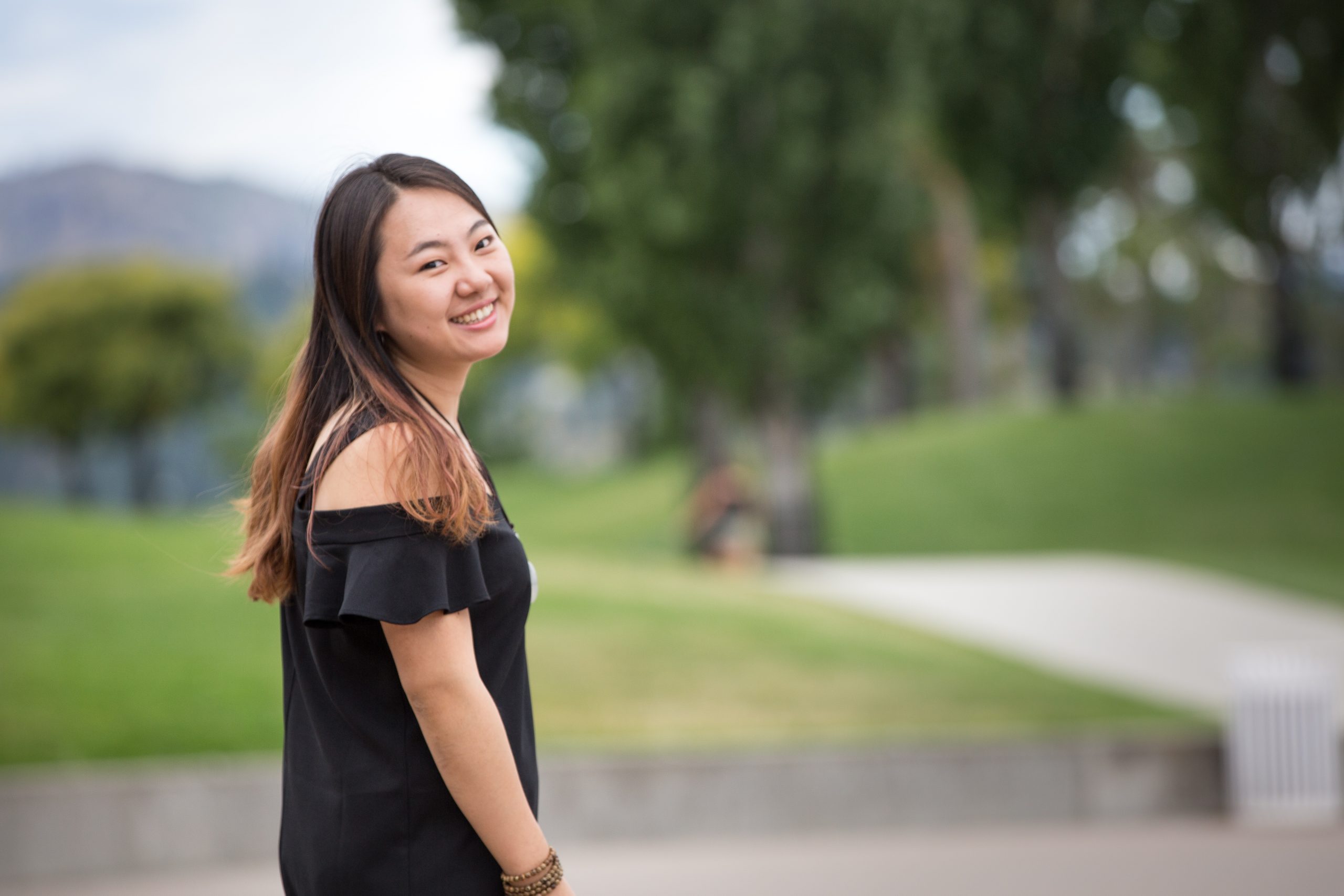 At the heart of Co-op at UBC Okanagan is a desire to connect – through people and environments that expand our world view and enrich learning, work and daily lives. This upcoming summer, hundreds of UBC Okanagan Co-op students are seeking employment, many of which are keen to contribute to their local communities.
Curious how supporting student talent through UBCO's Co-op Program can add value not only to your organization, but to the region as a whole? We've rounded up our top five ways engaging in Co-op can positively impact both:
Adapt to Changing Environments with Skilled, Motivated, and Diverse Students
Workplaces are diverse, and so are Co-op students at UBC's Okanagan campus. With co-op programming in Arts, Engineering, Fine Arts, Human Kinetics, Management, and Science, there are motivated Co-op students from most academic disciplines available to complement your team. Some of the top transferable skills employers highlight when working with UBCO Co-op students include their creative problem solving, collaboration, critical thinking, and technological agility. Students are keen to learn and develop their skills through tackling the relevant challenges of today's economy.
"If I have a choice between hiring a Co-op student or a non Co-op, I will choose the Co-op. I noticed that Co-op students consider the job as a learning opportunity, not just regular work; that allows them to stay both efficient and creative." – Nazim Ragimov, CEO, Saturn Animation Studios
Navigate the Hiring Process and Beyond with UBCO Support
The Co-op Program office offers personal and customized support for community partners looking to simplify the recruitment process. The Co-op team consults you to ensure students have the skills you're after, assists with writing the job description, posting and promoting the opportunity to all available and eligible students, and can even schedule interviews with shortlisted candidates. Once you have selected the candidate(s) and have begun your Co-op experience, you will be assigned a designated Co-op Coordinator who will check in throughout the work term to offer support to both you and your student. Your Co-op Coordinator is your direct access point into other supports the University might be able to provide as well, and can be a great resource for connecting you to other forms of Work Integrated Learning, and assessing if there are any that your organization could benefit from too.
Maximize Your Benefit Through Wage Subsidies
With millions of dollars in matching funds available for wage subsidies of Co-op based work integrated learning experiences, now is the time to consider hiring. With a variety of delivery agencies offering wage subsidy support, there is a program for nearly every industry partner. Curious to see what you might be eligible for? The Co-op Program Office can assist you in identifying and leveraging available funding and can help you explore stackable grants for larger subsidization.
Mentor Students: Help Keep Talent in the Growing Okanagan Economy
Advancing student learning through applied work experiences such as Co-op, aims to support the development of future-ready graduates while contributing to a long-term recruitment strategy within our communities. The Co-op Program integrates students' classroom learning with applicable work experience, giving you the opportunity to mentor and build meaningful relationships with students, which can further deepen their connection to local opportunities after graduation.
Tap into Flexible Hiring for Today While Building your Long-Term Recruitment Strategy
Hiring is complex, and finding the right fit for your organization is more important than ever. Considering hiring through Co-op allows you to fill critical short-term needs right now, while planning for long-term recruitment possibilities where they are a fit. Co-op positions are a minimum of 420 hours, full time and could be 4-, 8-, or 12 months in length hired each May, September and January. Co-op students are equipped to work and support your organization remotely, or in-person, depending on your organization's unique needs.
There is real opportunity to advance strategically by partnering with work integrated learning programming and gaining access to skilled students. Connect with us to learn more about how supporting student's applied learning experiences can benefit your organization's long-term growth and development plans, while contributing to advancing the regional economy.
Hire with confidence, hire your UBC Okanagan Co-op student today.   
Contact: Coop.ok@ubc.ca | 250.807.9623 | https://coop.ok.ubc.ca/community-partners/